The balance of all decisions, which are all of life and death, is the difference of the weight of a feather. Coffee, or wine? Go, or stay? Speak, or listen? Hesitate, or strike?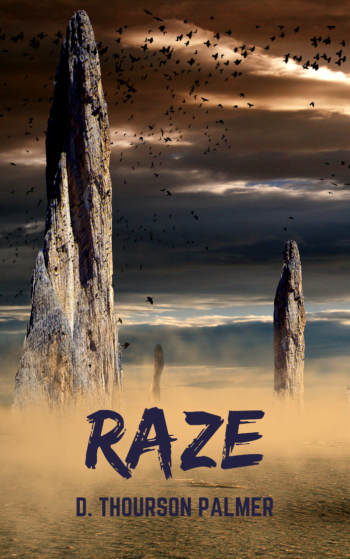 A weekly epic fantasy web serial
Raze is a serious, character-driven web serial about the greatest warrior the world has ever known, told from his holding cell before his execution at the hands of the woman he loves; a cell he chose; a cell in which he waits. To find out why, you have to get to know RAZE.
"Yesterday, I was the world's greatest warrior. Long ago, I was a child soldier. I was a pirate, a mercenary, an opium lord, a mage-hunter. Today I am a prisoner, but this, at least, I have chosen."
Please note that RAZE is not intended for children, and those on the lookout for trigger warnings should be aware that RAZE contains violence and cruelty and is a relatively dark story. If you have concerns, better steer clear.  
Share RAZE
Vote for RAZE! on Top Web Fiction
Your vote every week helps me keep RAZE visible to prospective readers. Thanks and remember to vote every week!
RAZE is on Web Fiction Guide! Rate and review at the link below.
Web Fiction Guide (online novels, reviews)
Buy RAZE
Part 1 of RAZE is available on Amazon as an ebook, Or
Support RAZE
Get the ebook by becoming my Patron and support RAZE with as little as $1/month
The cover image, "Raze Cover", is a derivative of "wanderer_10" by ziggysart2, used under CC BY 2.0. "Raze Cover" is licensed under CC BY 2.0 by D. Thourson Palmer.