So this is the first time I've seen it all printed out: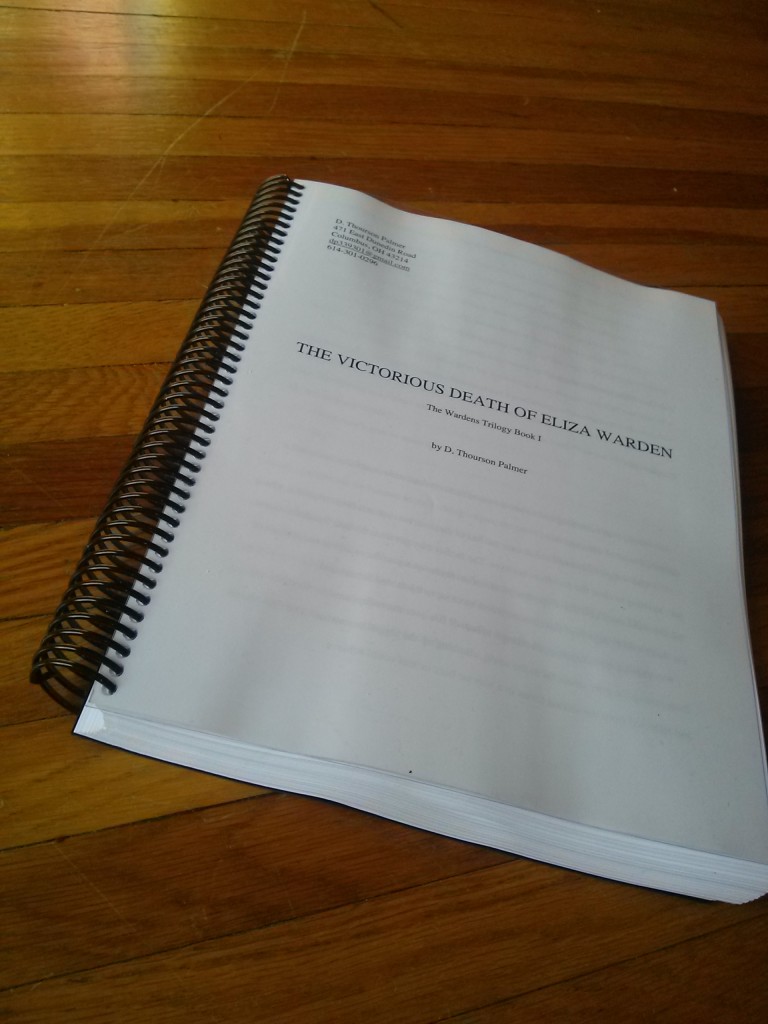 Yep, that's the full, printed manuscript for The Victorious Death of Eliza Warden. It's huge. Plenty of space for me to fill with red ink.
Coming up is the difficult process of trying to separate myself and my own knowledge from the experience of someone picking up the book sight-unseen. I've had some great input from beta readers (thanks! You know who you are) and more coming in (keep it coming!), as well as my own ideas about what needs to change.