Ours Is the Storm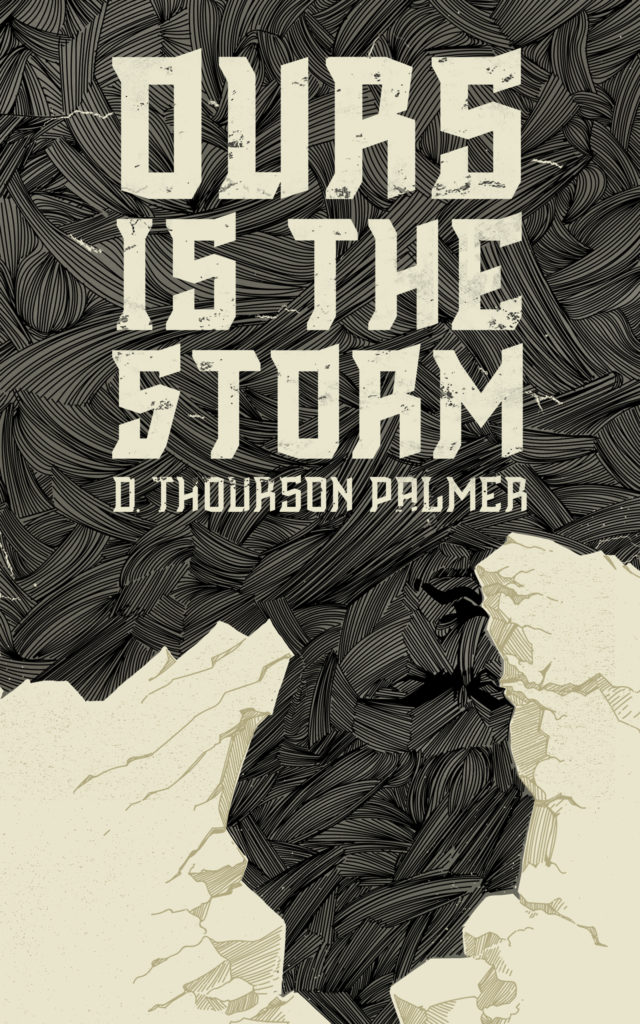 Ours Is the Storm is a fresh take on the classic fantasy novel and is listed on BestFantasyBooks.com's top Indie Fantasy.
Purchase on Amazon, in person at The Book Loft of German Village in Columbus, Ohio, or in person or online at Gramercy Books in Bexley, Ohio.
Revik Lasivar knows he is a savior. He knows he will never be defeated. He knows he is fighting for good.
Everything Revik Lasivar knows is a lie.
Revik is the prophesied heir to an ancient power, born to deliver his kingdom. Ahi'rea is the nomad seeress fighting to destroy it. As Ahi'rea leads her warriors to his border, Revik embarks on a last crusade to drive them out. When the savior and seeress cross swords, however, the deceptions they uncover will change both of them, and their world, forever.
Praise for Ours Is the Storm
"Fast, fresh and fearless, as exciting as it is intelligent."
– Dyrk Ashton, author of Paternus
"character-driven fantasy full of morally ambiguous characters with a solid plot and solid pacing"
– Listed on BestFantasyBooks.com's Best Indie Fantasy of 2016
"Ours Is the Storm is almost the perfect début and heralds the introduction of a bright new talent into the fantasy scene."
– J.R. Karlsson, Fictiongarden.com
Reader Praise:
"Palmer, if he continues to write fantasy novels, could well be one of those rare authors who redefine a genre."
"Ours is the Storm has all of Tolkien's sense of place backed up by Robert E. Howard's muscle."
Book reviewers and bloggers: request a free review copy here.
---
RAZE Part 1

Available on Amazon
The ebook of Part 1 of the epic (free) web serial, which you can take a look at here.
---