D. Thourson Palmer sheared sheep in rural Ohio, studied in the Appalachian foothills, explored Japan by train and pack, and got lost in the Central Valley of California. He's writing fantasy and lives in Columbus, Ohio.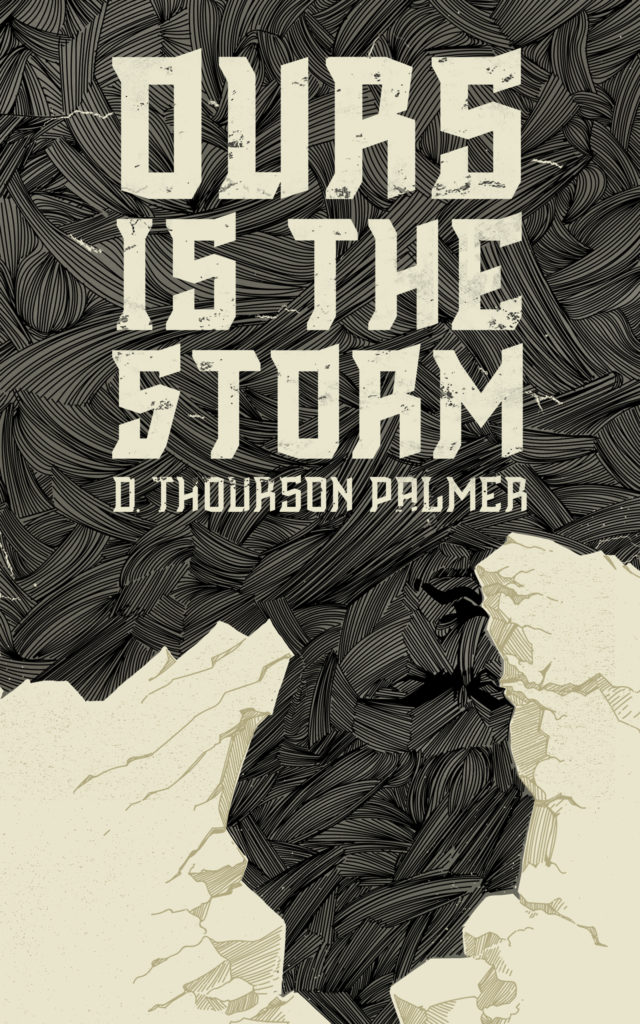 Revik Lasivar knows he is a savior. He knows he will never be defeated. He knows he is fighting for good. 
Everything Revik Lasivar knows is a lie.
Ours Is the Storm is a fresh take on the classic fantasy novel and is listed on BestFantasyBooks.com's top Indie Fantasy.
---
"Yesterday, I was the world's greatest warrior. Long ago, I was a child soldier. I was a pirate, a mercenary, an opium lord, a mage-hunter. Today I am a prisoner, but this, at least, I have chosen."
Raze is an ongoing weekly epic fantasy web serial, a serious, character driven portrait of the greatest warrior the world has ever known, told from his holding cell before his execution at the hands of the woman he loves; a cell he chose; a cell in which he waits. To find out why, you have to get to know RAZE.
---
Follow D.Thourson